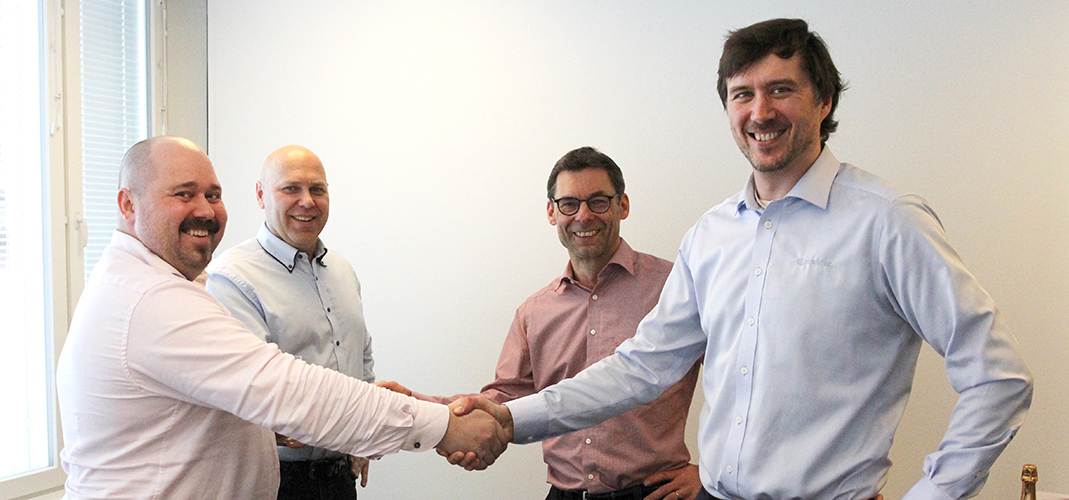 Comatec and Posiva have entered a long-term cooperation agreement regarding the transfer of spent nuclear fuel capsules using a specialised installation vehicle
On 2nd March 2020, Comatec signed a contract with Posiva Oy, a nuclear waste management company. The project includes design, manufacturing control, commissioning, project management and the procurement support of the spent nuclear fuel transfer using the Capsule Transfer and Installation Vehicle (CTIV).
The agreement signed is a continuation of the long-standing cooperation between the Comatec Group and its subsidiaries with Posiva. After nearly 10 years of collaboration, Comatec has developed, participated in, and tested several prototypes for the disposal equipment.
The Nuclear Safety Classified CTIV is a key component for the final disposal of nuclear waste underground. CTIV lifts the enclosed canisters from the capsule stock to a massive radiation shield tube, then transfers it to the deposition tunnel and safely installs the capsule into the deposition hole.
CTIV is a self-propelled vehicle (unmanned) weighing more than 100 tonnes which moves through the underground deposition tunnels. Due to the operating environment and the material being processed, the machine has many special solutions to ensure safety at all stages and situations of its use.
Kimmo Lehto and Jarkko Stenfors from Posiva on the left, as well as Petri Leino and Andrei Kotliar from Comatec.