Vatajankoski Oy, which was founded in Kankaanpää, North Satakunta, is one of the great reformers of the Finnish energy sector. Comatec has long provided design, procurement and management services for Vatajankoski's and its partner companies' projects.
Vatajankoski develops new technology and innovative solutions to utilize energy more efficiently, reduce emissions and increase energy self-sufficiency. Company CEO Pekka Passi says that Vatajankoski has consciously distanced itself from the so-called traditional image of an electricity company.
"The energy market reacts very strongly to any turbulence in the goings-on around the world. For this reason, it has been very difficult to predict how the wholesale prices of electricity will develop in recent years, for example. This is why we have decided to divest our electricity sales business and invest in operations built on electricity and district heating networks instead. This will not only bring much-needed stability to our operations, but also allow us to better bear our share of the energy companies' climate responsibility," he says.
"As a new energy company, we actively seek out ways to decrease the amount of produced energy, recycle energy and curb emissions arising from energy production. Of course, at the same time, we are securing sustainable operating conditions for both our electricity and district heating network assets, as they are key factors in making the energy transition happen," Passi says.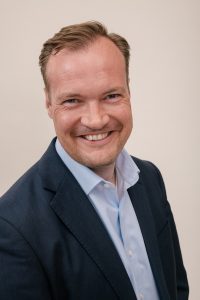 A regional energy partner for industrial operators
The Kankaanpää region is home to many different companies from various different industries. The companies aim to maintain the vitality of the region and favorable operating conditions by means of active cooperation.
"Energy is one factor that all the companies in the region have in common. It is in everyone's best interest that the availability of electricity, heat and steam is secured, that the costs can be predicted with reasonable accuracy and that we are able to keel the emissions at a minimum. As an energy company, we of course play a central role in all of this, which is why we engage in constant dialogue with the industrial operators in the area," Passi points out.
The Pansia waste heat to power plant, which was opened in 2021 and even attracted national interest, is an excellent example of both fostering innovation and utilizing the local expert networks to the fullest.
"The power plant uses wet scrubber technology to preserve heat and water from the waste steam generated in Knauf Oy's gypsum board manufacturing process. The recovered heat is fed into the district heating network through heat pumps, while the water is filtered back into the factory to be used as process water. The technology in itself is nothing new, this is the first time it is used like this in Finland," says Vatajankoski's Production Manager Lauri Hölttä.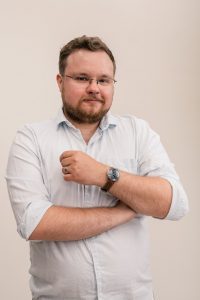 Comatec's subsidiary Oucons Oy, which also operates in Kankaanpää, participated in the construction process of the waste heat to power plant by designing the two approximately 26 meters high 1500-m3-district heating batteries required in the process.
"As a company, it is important for us to utilize local expertise whenever possible. For this reason, it feels especially good to be able to say that approximately 70% of the design, manufacturing, installation and construction work done at the plant was sourced from Kankaanpää and the surrounding areas," Hölttä adds.
Cooperation built on trust
Oucons and Rantotek, which are both part of the Comatec Group, first partnered with Vatajankoski in 2017 to build one of the company's boiler plants at Honkajoki. Over the years, Rantotek Oy has acted as a technical expert in specification and design projects of energy systems and energy saving targets.
"I am very pleased with this chance to develop modern energy solutions for the companies located in the region with Vatajankoski in projects involving both saving and producing energy. In addition to designing the technical solutions, we have been able to utilize our expertise in the tendering and procurement phases, as well as during the delivery projects," says Teppo Hiltunen, CEO of Oucons Oy and Rantotek Oy.
Pekka Passi believes that energy investments in the area will continue to rise. Companies now have an economic incentive to transfer from fossil fuels to other alternatives, but the investments are also affected by responsibility considerations.
"As a local partner, Comatec is also familiar with the operations and key figures of our customer company. Over the years, we have built a co-operational relationship based on mutual trust, and will surely continue to discuss different needs and opportunities related to various energy solutions in good spirits in the future as well," Passi says.
Text: Marianne Valta