In addition to conventional engineering activities, Comatec Group's versatile expert services assist clients in individual projects, training and peak load management. Among Comatec's expert services are technical calculation and simulation, technical documentation, life-cycle support services, and safety and compliance matters. Comatec's expert services complement the basic design services we provide for many industries.
– Some of our clients purchase these from us because they don't themselves have the specific skills they need. Others use our services because their own resources are not sufficient for certain purposes, such as implementing parts of large or urgent projects, says Business Unit Manager Risto Poutala of Comatec's expert services.
Some services, such as safety and compliance, are essential for companies, including to ensure market access.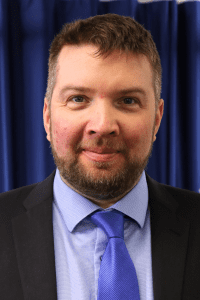 – This service gives our clients assurance of the safety and compliance of their machinery and equipment before it is put into service or brought to market, Poutala explains.
Comatec is able to offer each client a complete solution, as all the functions supplementing design are under one roof. The quality, timing and cost-effectiveness of each project benefit from not having too many parties involved.
Long-standing client relationships are also an advantage, due to familiarity with the products and operations of the client company.
Comatec Group is a flexible partner alongside Sandvik's own design operations
Comatec's calculation team has been working closely with various Sandvik units for several years. Comatec personnel work on projects both at the client's premises and from Comatec's own offices. The expert services team is made up of several dozen specialists, depending on seasonal variations.
The areas of technical calculation include strength calculations, computational fluid dynamics (CFD), electrical simulations, particle simulation (DEM), light simulation and multi-body dynamics. Comatec's partnership with Sandvik has mainly concerned strength calculations, but also computational fluid dynamics and lighting simulations. Among other applications, strength calculations have been used to determine the static strength and fatigue resistance of structures.
Among other reasons, Sandvik chose Comatec thanks to the latter's impressive software expertise, local presence and fast response times. And indeed, Comatec is flexible enough to assist with peak loads whenever needed. As a result of years of collaboration between the two companies, Sandvik's equipment has become familiar to Comatec's technical calculation professionals, and the associated requirements and calculation methods are well in hand.
By exchanging internal information, it is possible to carry out even the most demanding assignments highly independently. In addition, the companies use the same software, making work even more efficient.
Excellent communication and flexibility
There are many forms of collaboration between the two companies, and in addition to the usual day-to-day design work, diploma theses are produced in collaboration every year. This has resulted in a clear, mutually beneficial approach that we want to continue to invest in. The person doing their diploma thesis often works for Comatec but does the work for the client by commission.
Quality, know-how and keeping to the schedule are the most important factors in technical calculations, but of course, you also want results as soon as possible. According to Sandvik's Arto Vento, who has been involved in various Comatec projects, the secret to long-lasting collaboration lies in effective communication.
– Long-term partnership makes the work more efficient and higher quality, as the knowledge of our products and requirements continues to build up, Vento says.
At Comatec's end, organising work allows for quick response times when it comes to starting a project. The collaboration between the companies rests on regular project reviews to anticipate future needs and respond to them with flexible resources in real time.
Vento is also impressed with Comatec's high level of activity and expertise. Regular meetings are held to go over needs and ensure that the right people are assigned to the right projects so that things keep moving forward.
– The fact that Comatec employees are part of our own team has long been a great help to our partnership, Vento says.