On 28 October 2020, Insinööritoimisto Comatec Oy, the parent company of the Comatec Group, sold its MXC business to RollTest Measurements and Controls Oy from Varkaus, Finland. After the business deal, Comatec Automation Oy will continue to collaborate with RollTest Measurements and Controls on design and modernisation projects for roll grinder control systems.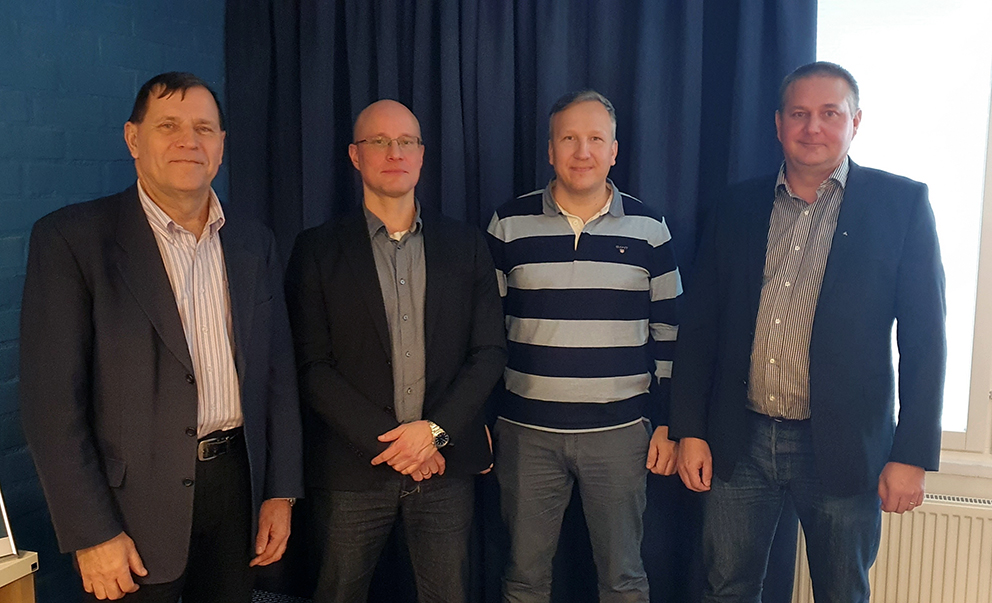 Extending the life cycle of MXC control systems
The companies have an established relationship in the development of control system technology. The now completed business deal and the continued collaboration will enable RollTest Measurements and Controls to combine its expertise in measuring instruments with Comatec Automation's expertise in industrial automation for grinder modernisation projects. RollTest Measurements and Controls focuses on complete deliveries of roll grinder control systems and grinder modernisations, while Comatec Automation will supply design and other automation services for the maintenance and development of the MXC control system and for complete deliveries as needed.
Mr Mika Purhonen, Managing Director of RollTest Measurements and Controls Oy, states that the business deal will futher strengthen the business relationship and clarify the division of labour within joint projects:
"With this deal, we get a broader grasp of the MXC control system technology and are able to utilise it more in our projects. At the same time, we secure a life cycle extension for a workable control system."
Mr Tero Kosonen, Managing Director of Comatec Automation Oy, defines the significance of the deal as follows:
"The maintenance and development of our own control system product is not part of Comatec Automation's core business. However, this deal helps us stay involved with the development of the MXC control system. We can also collaborate on other joint projects involving, for example, electronic or automation design, manufacturing or embedded software design. Comatec Automation will continue to deliver services for other automation projects as normal."
—
RollTest Measurements and Controls Oy is a manufacturer of roll measuring instruments and roll grinder control systems as well as a service provider for grinder modernisations from Varkaus, Finland. The company's turnover is some €1.5 million and it employs eight people. www.rolltestmc.com
Comatec Automation Oy is a specialist in complete deliveries of industrial automation and IoT that employs over 70 professionals. The company is part of the Comatec Group that provides engineering design, project management and expert services to the technology, manufacturing and mechanical engineering industries and employs over 600 professionals in four countries. Comatec Automation Oy's turnover is some €8 million and the Comatec Group's turnover is some €40 million. www.comatec.fi
—
More information:
Tero Kosonen, Managing Director, Comatec Automation Oy, tero.kosonen@comatec.fi, tel. +358 (0)50 443 2676
Mika Purhonen, Managing Director, RollTest Measurements and Controls Oy, mika.purhonen@rolltestmc.com, tel. +358 (0)400 501 450